Safety Standards
The personal health and safety of our employees is our number one priority at HB Metal Builders, LLC. Our employees participate in wide variety of training and certification programs. Each crewman is required to complete fall protection training and lift certification courses. On the jobsite, we conduct weekly safety meetings, hands-on training, and risk-free work methods. With our years of safety experience in a high risk industry, we understand the value of teamwork, training and safe reporting. We expect our crew to comply 100% to our company's safety program and with the safety programs of our customers.
For federal contracts, we are fully compliant with EM385 safety regulations and accustomed to base access protocols. We prepare our own pre-mobilization safety submittals including Crane Plans, AHAs, Site Specific Fall Plans, Competent Persons, etc.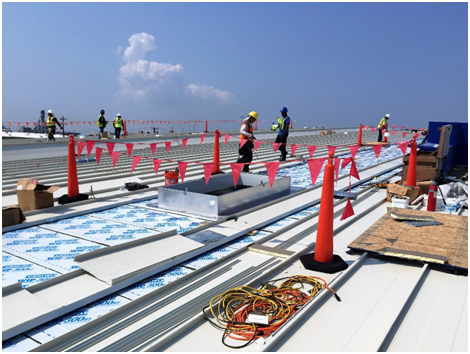 From the owner to the foreman to the crewman, we are all committed to providing a safe work environment for each other.
Our safety motto is "SAFETY – TEAMWORK - SUCCESS!"